La Center High School
Home of the Wildcats
(360) 263-1700  —  Fax (360) 263-1705
Normal School Hours M,T,Th,F: 8:15am-2:45pm Wed. 9:15am-2:45pm
725 Highland Rd. La Center, WA  98629
Next week is the
WILDCAT KICKOFF
for all LCHS students.  Please join us in the high school commons on: 
Juniors & Seniors – Monday, August 22nd, 9:00 AM – 12:00 PM
Freshman & Sophomores 12:00 PM – 3:00 PM 
ALL – Tuesday, August 23rd, 1:00 PM – 7:00 PM.
You do not need to come each day.  One visit is sufficient.  Schedules are being finalized and will be handed out Kickoff.  All fees can be paid for classes, books, fines, sports fees, ASB cards, planners, parking permits (seniors only).  Debit or credit cards are the preferred payment method.  During Kickoff you will also be able to update family information online in Skyward.  If you choose, fees can always be paid online at
www.lacenterschools.org
.  Lines are going to be long so paying online prior to arrival would be helpful.  Make sure and bring your receipt
I want to...
Click tabs for information.
Welcome Letter from Matt Johnson, Principal
Dear Wildcat Families,
Welcome to the 2022-2023 school year! It is going to be a great year and your La Center High School staff is very excited for what is in store this year for our students and families.
La Center High School is a dynamic educational institution where the staff is motivated to create lessons that inspire learning. Our school is focused on serving our students with a supportive learning environment to empower them to reach their full potential and develop into self-reliant lifelong learners who will thrive in life.
Thank you for visiting our website. It is a great place for all things La Center High School and our entire school district. Please check out the information in the academic areas, athletics and other activities on our campus. If for some reason you don't find what you are looking for, please do not hesitate to reach out to us at school. 
I am excited to join the La Center School District as the new High School Principal. I look forward to meeting all the students and families we serve. My goal is to lead this school to be the high school you hope it will be and then exceed your expectations. Furthermore I hope to lead La Center High School to be the best high school in our state and nation. I look forward to talking with students, staff, families, and the wonderful La Center community on how we can achieve that goal. If you have any questions, concerns, or comments please feel free to contact me directly, I am more than happy to talk with you about anything that will help improve your experience and our school.
Let's have a great school year and GO WILDCATS!
Sincerely,
Matt Johnson, Principal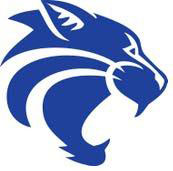 The Mission of La Center High School is to provide a positive, caring environment founded on high standards where all students develop skills necessary to be responsible citizens, active learners, and productive members of a modern global community.
CARING • RESPECT • HONESTY • RESPONSIBILITY
WORK HARD • DO WHAT IS RIGHT