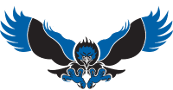 La Center Middle School
Home of the Hawks
(360) 263-2136  —  Fax (360) 263-5936
Normal School Hours M,T,Th,F: 8:25am-2:55pm Wed. 9:25am-2:55pm
2001 NE Lockwood Creek Rd.  La Center, WA  98629
Doernbecher Fundraiser  Results
Our middle school students competed between their three superteams to raise money for Doernbecher Hospitals last week.
The total online donations were $1696 and for the "Dollar War" competition, the 3 superteams raised $452.
The fundraising total for the week was $2148.
Thank you to everyone who helped out and donated. We are very happy to support a hospital that works for such a wonderful cause in our region.
Click tabs for information.
ACADEMICS
ACTIVITIES & ATHLETICS
BUDGET & FINANCE
FORMS/SUPPLIES
PARENTS & PROGRAMS
Dear Parents and Guardians,
I am excited about the new school year and look forward to working with our students and staff to make it a great experience. It's going to be so much fun! My background includes a bachelors degree in health education from the University of Oregon and a masters degree in educational leadership from Washington State University.
La Center Middle School is a place where learning environments are student centered, supportive and conducive to producing self-reliant, life-long learners. We strive to create learning environments where students can take ownership of their learning and be an active participant in the learning process.
We support a whole child approach, and value the balance of developing academic achievements alongside the personal and social skills necessary to be a happy and contributing member of a rapidly changing and diverse society.
You are welcome to come in or call for anything. Your continued support is vital for the success of our students and we welcome your feedback. La Center is such a great community. We all look forward to working with you and your families.
Lauri Landerholm,
Middle School Principal
I want to...