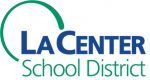 La Center School District
725 Highland Road
La Center, WA 98629
December 2, 2016
Dear La Center Families,
School safety is an increasing national concern and we see student and staff safety as ranking among our top priorities. In an effort to enhance student and staff safety at all campuses, the La Center School District has partnered with the "I Love U Guys" Foundation to adopt the Standard Response Protocol (SRP).
The Standard Response Protocol allows for a shared vocabulary by all schools, staff, students and parents. Unlike past practice, SRP allows the district to prepare for a wide variety of emergencies. At the core of the SRP are four actions. Each action has specific language that must be used, followed by directives that clearly tell staff and students how to respond.
Work related to this effort began last year when the school district closely analyzed emergency
responses and actions related to various events. Throughout last year, we worked with leadership from all three schools to craft our Safety Plan and generate a simple, easy to follow set of directives for teachers and staff to use in any of a wide variety of emergencies.  We also worked to supplement and update our larger District Safety Plan.  As part of this work, we were led to the "I Love U Guys" Foundation and their vast array of resources.
All three buildings have begun "I Love U Guys" training and are at different levels of completion, feel free to ask your student if they have received it yet. Knowledge is power, and knowledge about school safety can save lives.  What follows is an overview of the information that will be provided in the SRP trainings.
4 ACTIONS
Lockout- This action is followed by the directive, "Secure the perimeter" and is used to safeguard students and staff within the building.
Lockdown – This action is followed by, "Locks, lights, out of sight" and is used to secure individual rooms and keep students quiet and in place.
Evacuate – This action is always followed by a location, and is used to move students and staff from one location to a different location in or out of the building.
Shelter – This action is always followed by a type and a method, and is the protocol for group and self-protection.
By using the standardized language of the SRP, the district believes all participants will clearly
understand the action and response expected of them. A district-wide adoption will allow parents to reinforce these actions with their students regardless of what school they attend. The SRP is designed to provide our emergency response partners (police, fire, medical) with a clear command structure and better information flow in the unlikely event of an emergency.
In addition to these steps, the district has recently finished overseeing the installation of two important safety improvements.  First, we have finished installing an updated Closed-Circuit Television (CCTV) system in all three buildings, giving us an increased advantage in emergency situations.  The new CCTV system has the ability to record and save video for up to 30 days.  School personnel do not view recordings unless there is a specific situation that warrants review.  We have posted numerous signs around campus that informs students, staff and visitors that they are being recorded while on campus.  It is our hope that this awareness will deter many potential issues.  Second, we have installed lockdown notification strobe lights on the exteriors of the buildings. In the case of lockdown, these lights will go off, warning people to stay away from the building.
Thank you to everyone who works behind the scenes to keep our buildings and our students safe!
If you are interested in learning more about the SRP, please visit the Foundation's website at:
http://iloveuguys.org/srp.html. And, as always, please feel free to contact me if you have additional questions. Thank you for your continued support of the La Center School District.
Sincerely,
Dave Holmes, Superintendent
La Center School District