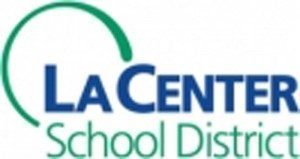 PO Box 1840 • 725 NE Highland Rd. La Center, WA 98629
Tel 360.263.2131 • Fax 360.263.1140
May 9, 2017
Middle and High School Parents and Guardians,
As you may be aware, many students throughout the country including here in La Center are watching and talking about the recently-released Netflix series, "13 Reasons Why." The series is based on a young adult novel of the same name. It is the fictional story of a teenage girl who takes her own life and leaves behind audio recordings for 13 people who she says played some part in why she killed herself. The series contains mature content about suicide, rape and bullying. Netflix just announced that they are picking up a second season of this series.
Students respond differently to what they see in the media and we are concerned about the questions and feelings that may arise when students watch this series, especially if they watch it unsupervised. Parents should decide whether their child watches the series. Students may want to discuss what they see with parents or another adult.
Netflix has parental controls to restrict what programs are available to children based on standard movie and television ratings systems. Here is a link that describes in detail how to set up parental controls on Netflix. Here is a link to "How-To Geek" that has screen shots that go with the instructions.
As a resource for parents, guardians and our community, the district just recently updated our website to include many links and information on depression and teen suicide. Here is the link to that page to save you time if you are interested. Additionally, the district is working on bringing in a noted professional in the field of teen depression and suicide to help our entire middle and high school staff to better recognize warning signs and to help parents, guardians and our counseling staff help students.
If you have any concerns about the mental health of your child or other questions, please don't hesitate to contact your physician, a mental health professional, your school counselor or principal. You may also contact the National Suicide Prevention Line at 1-800-273-8255 or a number of other resources found on our webpage linked above. Most of the help lines are open 24 hours a day, seven days a week.
Dave Holmes, Superintendent
La Center School District